Who is Peter Fogel Anyway?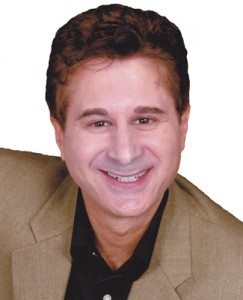 As a freelance copywriter, marketing strategist and speaker Peter has written profit producing copy for an array of different industries.
Although he specializes in alternative health and self-help, Peter also pens copy for lead generation, continuity, financial services, press releases and radio copy.
Clients include: American Writers and Artists, Forecast Direct, Agora Publishing, Early to Rise, Strategic Profits, Cameron Advertising, Musical Heritage Society, Bio Centric Health, Hampshire Labs, Vital-Max Vitamins, Dr. Al Sears, RightSide Investors
Peter also completed and endorsed e-mail campaign for master marketing consultant Jay Abraham's audio tape program: How to Get From Where You Are… to Where You Want to Be…In Your Business or Professional Practice.
Besides being an accomplished direct response copywriter (having worked in international television, and having three screenplays optioned), Peter is a veteran speaker, author and humorist who has performed on television as well as around the US, Canada, Australia, and the Caribbean for over 15 years.
One of the many reasons for his success in this arena has been his ability to quickly "read" his audience, to get into their heads and to know what they will respond to – immediately.
This "sixth sense" that has helped him target audiences from all walks of life — has been easily transferred to any direct mail campaign he works on.
The result is compelling, persuasive direct mail or web copy with a light human touch that will move your prospect to take action and buy the most important product or service there is: yours
Peter is the author of two best-selling books: If Not Now… Then When? Stories and Strategies of People Over 40 Who Have Successfully Reinvented Themselves and his most recent, Reboot Your Career:27 Ways to Reinvent Yourself in the Workplace (If You Still Have a Job!)
He is also the co-host of the #1 self-indulgent help program on
Internet Radio – It's Beyond Complicated: The Boomer Humor Radio Show (www.boomerhumorradio.com heard on talkzone.com every Monday from 4-5 PM EST!)

Peter is proud to say he has worked with such master-copywriters as Bob Bly (author of over 50 books including The Copywriter's Handbook. and recently contributed to a second edition of Bob's popular book Careers In Writing as well as his soon to be released book, Webster's New World Letter Writing Handbook, Peter's also contributed to Rosco's Brown book, Public Relations Made Easy.
His articles on direct response advertising have also been published in Inside Direct Mail, DM News.
A sought after voice over specialist on radio and television, some of Peter's past corporate clients also include Budweiser, Miller Lite, American Express, Procter and Gamble, and Zima to name just a few.
He has worked with such personalities as Lou Rawls, Harry Anderson, John Davidson, John Byner, Shirley Jones, and Academy Award nominee Chazz Palmenteri ( A Bronx Tale, Bullets Over Broadway).
Peter has had articles on comedy and sitcom writing published
at such websites as writersweekly.com and has contributed to Jack Forde's Copywriter's Roundtable.
His comedy material can be found in the book Funny Quotes from Humorists and Comedians of The Twentieth Century.
A proud member of the Writer's Guild of America, Peter graduated from SUNY@ Purchase with BFA degree and was a member of the the elite Warner Bros Writer's Workshop (class of 1999) in Los Angeles, California and is a proud member of the National Speaker's Association