Allow Me to Help Boost Your Sales Conversions!
Dear Marketer,
I specialize in writing persuasive, compelling direct response copy that reaches out, targets your prospect touches his innermost needs, beliefs, desires and dreams.
I am also a Dan Kennedy Certified Copywriter,  an info marketer with my own products (www.publicspeaklikeapro.com), as well as the author of five books (which I propelled through my sales writing to amazon best seller status.  www.rebootyourcareernow.com )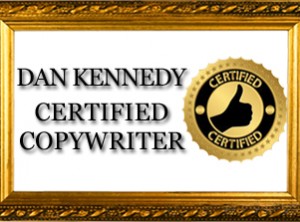 What does this mean?
It means, I know how to empathize with your future customer.
So much so, that I'll identify his quirks, attitudes, behavioral patterns and what makes him tick so much so that he'll have no choice but to open his wallet and buy what you or your client is offering… and not what your competition is selling!
I invite you to peruse my website. While here, look over samples of my work, read client testimonials and know that I will give your campaign the attention it deserves!
Remember: To succeed in today's competitive marketplace, you have to get the right message out to the right segment of the population. And like fuel in a car — words are the vehicle that drives traffic to your business. Whether it is self-help, internet, financial, alternative health, radio or direct mail copy… allow me to craft the right words to boost your sales conversions!
To bigger profits – more often,
Peter J. Fogel
PS Bookmark this site and come back often as I am always adding new marketing posts. Oh, and please don't forget to sign up for my Direct Response Ezine and receive FREE, my "Marketing Secrets of the Masters!" e-manual! Call NOW for a FREE 15 Minute No-Obligation Consultation on your next project!